NEWS:
The next General Meeting and Elections for CHCH will be Thursday, April 4th at Caribou Family Restaurant.

Meeting will start promptly at 7:30pm and no membership applications will be accepted once the meeting starts.

ELECTION RULES:

Family Membership will receive 2 votes
Individual Membership will receive 1 vote
Business Membership will receive 2 votes
Must be present to vote
Must be 18 years of age to vote
Must be an current member to vote

Please note if you are not an current member and plan to vote, you need to join NOW! You can join by visiting the Membership Application Page or dropping off your membership application in Soldotna at AK Salon with our treasurer, Sylvia. Please do not wait until the night of the election to join. U.S. Mail will be checked the Sunday before the elections. Remember, if we donít have your membership application you are not an current member.

If you have any questions please call:
Pam 741-1477
Stacy 398-3884
Thank you!
---
The Kenai National Wildlife Refuge is Open to motorized vehicles in the Caribou Hills.
For news release information: http://Kenai.fws.gov
or call the Refuge Headquarters for more information 262-7021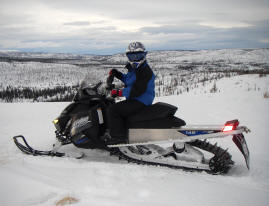 ---
Please respect private property and stay on the trails unless you have permission to cross.
If you don't know who's property you are on, stay off!
Littering has also become a recent problem, if you "Pack it in, Pack it out"!
Contact: Jeff Breakfield 398-4293, jbcabo33@hotmail.com for garbage clean-up assignments along Oil Well Road.