The "Caribou Hills Cabin Hoppers" is a Non-profit volunteer organization established in 1987 to promote, develop and secure safe recreational trails for public use. Our common goal is to preserve these trails for future generations. To be enjoyed summer and winter by hikers, hunters, bikers, backpackers, cross-country skiers, dog mushers, snowmachiners, skijoring, and anyone who desires to enjoy our great public lands. These are our members. They come from all walks of life. We promote safe and courteous use of the trails for the enjoyment of everyone. Our fundraising proceeds are used to maintain our equipment, develop safe trails, and provide public access. We also participate in community programs and other charitable activities. We are a volunteer organization, so please join us in our efforts.

Visit us on facebook: www.facebook.com/Caribou-Hills-Cabin-Hoppers

NEWS: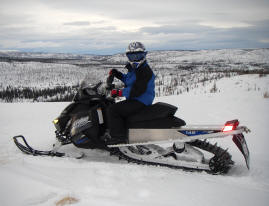 (01-17-17) The Kenai National Wildlife Refuge is Open to motorized vehicles in the Caribou Hills.
For news release information: http://Kenai.fws.gov
or call the Refuge Headquarters for more information 262-7021

---
WARNING
The Snot Hill Bypass Bridge has been removed on Jesse's Trail (CIRI Private Property)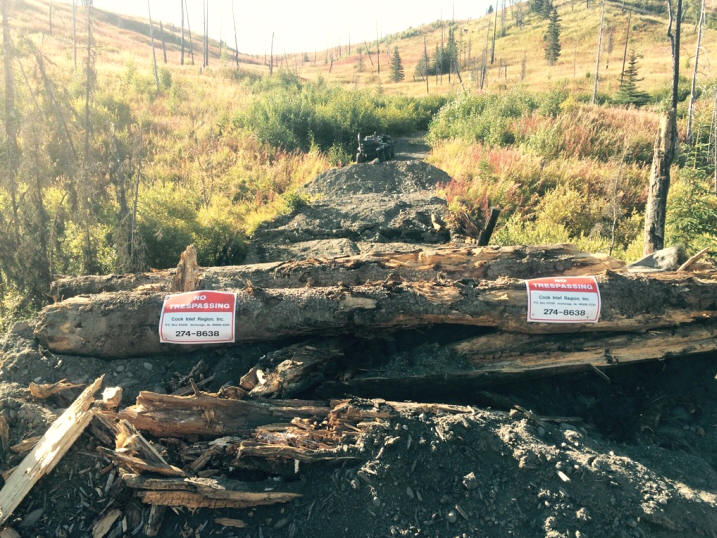 The Snowmobile Trails Advisory Council (SnowTRAC) needs your help to decide where "your" snowmobile registration dollars should go. Your responses will allow us to put grooming dollars where you, the riders, want them.

Please go to this website and complete the SnowTRAC Survey. http://dnr.alaska.gov/parks/grants/snowmotr.htm

This is very important to fund snowmobile trail development and maintenance, as well as snowmobile safety and education programs.

Please forward this link to all snowmachiners you know and support your riding area!


Please respect private property and stay on the trails unless you have permission to cross.
If you don't know who's property you are on, stay off!
Littering has also become a recent problem, if you "Pack it in, Pack it out"!
Contact: Pam Stoltzfus 283-3470, stoltz1@alaska.net for garbage clean-up assignments along Oil Well Road.